Learning Management Systems Streamline Cybersecurity Training
Technical controls can never be 100% effective in stopping attacks targeting human vulnerabilities. Here in Fort Collins, Loveland, Boulder, Denver, & Northern Colorado, the best defense is a highly-trained workforce. Some organizations are subject to regulatory requirements mandating user cybersecurity training. But putting together and maintaining an effective training program from scratch requires a great deal of time and resources.
Perhaps a Learning Management System (LMS) application is the right solution to meet your company's training needs. Ask yourself a few questions. Is your current training program adequate? Can the training content be easily updated to address new and evolving threats? Is progress tracked and measured to evaluate the program's effectiveness? Can you quickly and easily generate status and completion reports? Can you afford to have your IT staffers devote more time than necessary to training program development and management when their time and skillsets would be better used elsewhere? If you answered "no" to one or more of these questions, read on.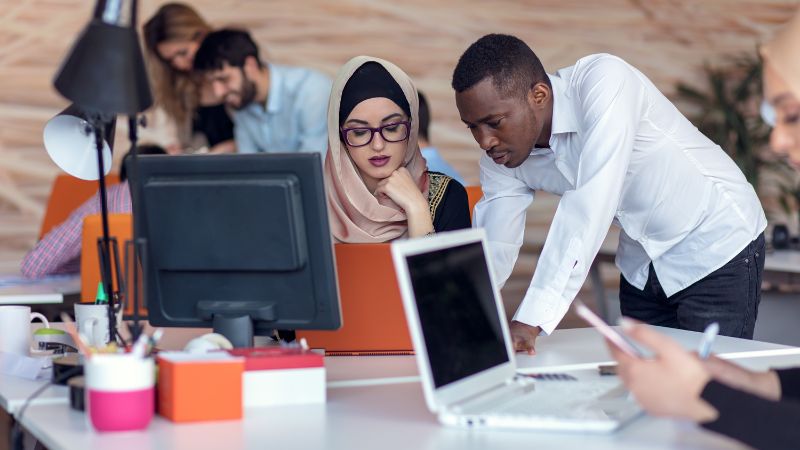 For many, LMS utilization saves time and money
A LMS provides a software platform that streamlines the development and maintenance of coursework that can be accessed at any time from any computer with an Internet connection. Many LMS applications now also allow learners to take courses using their phones. There is no need for organizations using LMS technology to maintain classroom spaces and workstations for the purpose of delivering training. The need for employees to travel to remote locations to complete courses is eliminated, along with the expenses associated with doing so. Student enrollment, progress monitoring, and course completion reporting are also streamlined. The time management and resource efficiencies provided by a LMS can result in significant cost savings for organizations utilizing them.
The LMS coursework development and training delivery system
A LMS allows its administrators to custom-tailor courses to fit their specific needs and satisfy any applicable regulatory requirements with user-friendly interfaces and development tools.
The delivery methods incorporate audio, video, and text presented in an interactive training environment. Chat capabilities and online forums may also be included to provide learners with the opportunity to interact with other students and their trainers.
From any computer with an Internet connection, students and training administrators have access to courses, results, training campaign progress information, scheduling, archives, and evaluations.
The training environment is highly-customizable. Company branding and logos can be included in the interface and features can be added or removed based on the training system administrator's preference or need. Multi-lingual training environments are also available for those who need them. Multiple separate training portals for different learner groups can be created within the LMS environment.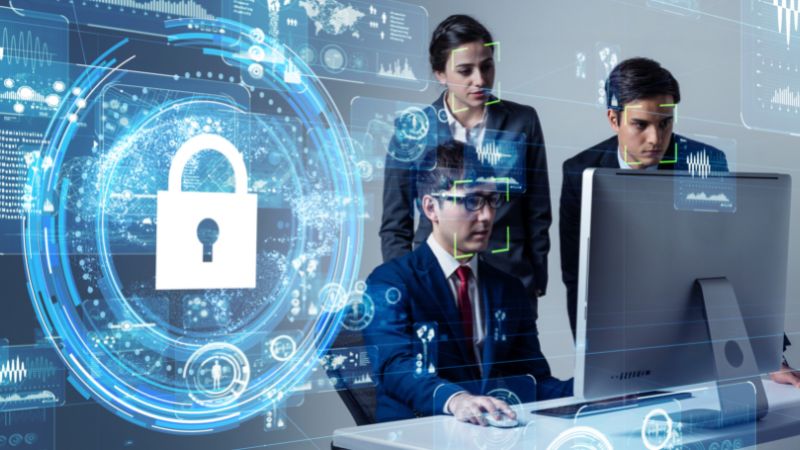 Continuous and immediate Cybersecurity course update functionality
As new threats emerge and training requirements change, it is critical that courses be updated as soon as possible. The LMS provides course administrators with the ability to quickly access and edit course content and add resources to the coursework, making them immediately available to learners.
Ongoing training program management
Efficiency in the addition, removal, and enrollment of users in coursework is dramatically increased when using an LMS. Learner groups are easily created and managed. Moving students from one group to another is a quick and simple process. Messaging and reminder functionality are readily available. If needed, LMS capabilities can allow users to upload assignments and projects, sharing them with trainers, fellow students, or both.
Reporting capabilities
The ability to run detailed reports to evidence the completion of training programs and to evaluate the progress and effectiveness of those programs can be critically important, especially to organizations subject to regulatory requirements. An LMS can generate customizable reports detailing learner progress, group, and individual course completion stats, the number of time users spend on training, and more.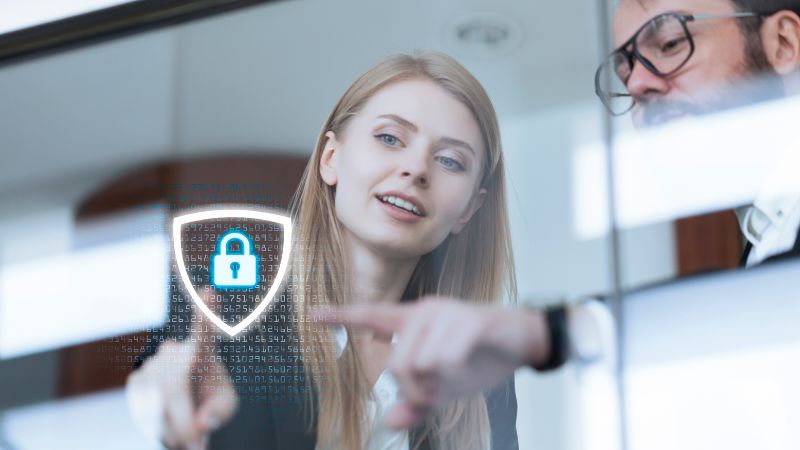 In Conclusion
LMS technology offers cybersecurity training capabilities that allow organizations to save money and free up time for IT personnel to devote to other tasks. The LMS automates many of the tasks associated with course development, deployment, and learner management. The flexible and detailed reporting functionality makes it easy to track student progress and course completion and allows for the generation of reports that can be used to evaluate the program's overall effectiveness. LMS training is readily accessible from any computer with an Internet connection and is highly customizable. Could an LMS application be the right choice to meet your company's training needs?
If you're in Fort Collins, Loveland, Greeley, Denver, Boulder, or the surrounding area and don't have an IT Service Provider or are looking for managed IT support, IT services,  cyber security, IT services, or IT coverage, contact Pro-IS for a free consultation (970) 613-0980.