Technology for businesses changes overnight and this 2021 Guide to IT Support will help you understand these changes as a Colorado business owner. The same processes, software, data, and tools you used yesterday are faster, more efficient, and easier to use than ever before. However, it takes an experienced IT team to manage upgrades, security patches, new equipment, cyber threats, new practices, and the latest integrations to help your business run like a fine-tuned machine.
With a sound strategy to information technology (IT) systems and management, you can fluidly navigate the landscape of new technology for businesses while also staying compliant with security and data protocols. In this ultimate guide, we'll provide detailed answers to new technology, managing IT support, cyber security, and outsourced IT services for Fort Collins, Boulder, Denver, and surrounding areas.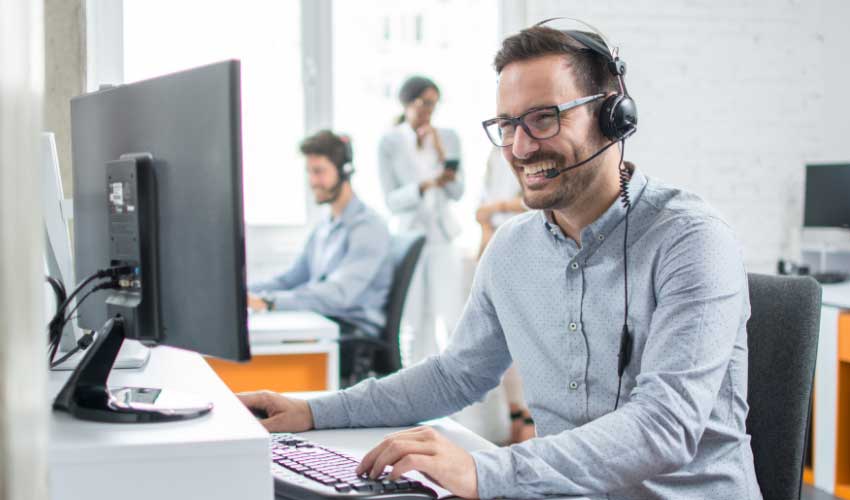 Many small to mid-level businesses need IT services, but it's often a larger cost to incorporate a full-time, on-site IT team or hire a Chief Information Officer or Chief Technology Officer. Still, these businesses have the same challenges that other larger, international businesses do when it comes to IT and security.
IT professional services allow even the smallest startups and organizations to have an IT team that they can count on to fix their systems, process, and security challenges. This is typically done through outsourced IT services.
A managed IT service offers access to the latest technology, data security, network setup, business software solutions, and much more, but it's for a fraction of the total cost to hire full-time IT professionals or executives.
IT support can help your business with the following:
Manage your IT assets
Setup important business systems and telephony networks
Provide emergency IT professional services
Protect your business from cyber threats
Prevent data breaches and DDoS attacks
Improve operational efficiency
Streamline your processes
Monitor and improve your security systems
Integrate the latest software to improve business operations and sales
Protect your business and customer data
Many of today's businesses rely on a single person to handle all of their IT needs, and often that person isn't as well-versed in the latest technology as an IT professional support firm. Despite how important IT is to small businesses, it's an afterthought until a challenge, threat, or total catastrophe comes along.
Then, it's time for someone with expertise in software, hardware, networks, telephony, and cyber security to fix those problems and promote maximum stability for your business.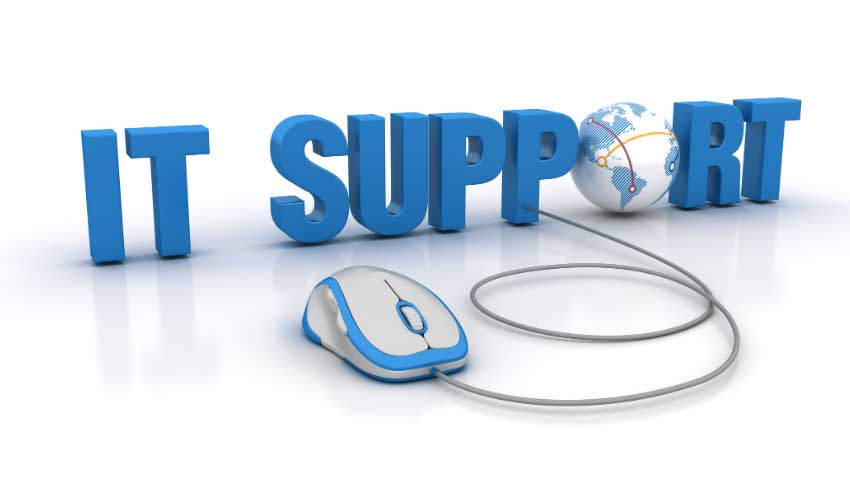 Many businesses around Denver and Boulder are startups, struggling to bring in sales while also managing websites, databases, storage, third party tools, telephony systems, and so many other software components. When something breaks, you'll need someone who can fix those issues immediately and even prevent them from happening again.
IT management is critical to the success of any business, but if you're a small business owner, you know it's also difficult to manage the resources and needs of IT. This is why outsourced IT has become so popular for Fort Collins businesses.
Monitors Your Business At All Times
What if your business suffered a system-wide failure tomorrow? Who would be there to identify the problem and fix the issue? When you have an experienced team of IT professionals on your side, your system is monitored day and night. In addition, you'll avoid reactive approaches to problems that arise by using pre-emptive and proactive approaches already implemented by your professional IT team.
Remote IT teams partner with you to solve your biggest business challenges, streamline your processes, and boost your system efficiency, in addition to amplifying your security. You shouldn't have to worry about data breaches and cyber threats if you have a team monitoring your systems with sophisticated tools that block out even the most sophisticated hackers using backdoors and malware to find vulnerabilities in your system.
No Need to Hire Dedicated Staff Members
You don't need to spend time on hiring, training, staffing, and buying resources to support an in-house IT staff. With outsourced IT, you simply pay for the service and support from a dedicated team. Top-notch IT expert services set up your systems from afar and maintain from a remote access point, ensuring that your business stays secure 24 hours a day, 7 days a week.
Frees Up More Internal Resources
You probably have someone on your team who constantly handles IT problems, but is this person really the best for the job? They're likely taking on an extra hat in order to solve immediate risks and challenges to your business. This lowers their productivity and increases their frustration, as they're not doing the main job they're hired to do when taking care of website security updates or server errors causing your site to crash.
With an IT team, you can support your team and business fully by sending over these tasks and emergency problems to a team of people who can fix it without dragging down your bottom line.
Increases Process Efficiency and Productivity
Wouldn't it be awesome to implement the latest technology and software to boost your business' efficiency and productivity? Perhaps you've been trying to upgrade your inventory management system or you want to install a new type of point-of-sale in all of your locations. If you have the latest and most effective software in the industry, you'll also be able to take advantage of remote management and automated processes, such as sales reports.
You can also get rid of problematic software, hardware conflicts, outdated software, ineffective tools, and productivity lag just by working with a savvy IT team. In fact, you can talk to a managed professional IT team about your business needs and goals just to get an estimate and ideas about what software capabilities could benefit your business.
Do you have a plan if your system goes down or hardware breaks? You should feel confident that your system is going to work from day to day, and that any tech challenges that arise are taken care of swiftly. Your costs are always consistent when you partner with an outsourced IT team. Everything is included in your managed professional IT plan.
Prevents and Eliminates Security Risks
How do you know that your data is backed up correctly and protected from threats? Do you know that your customer data is protected against all cyber threats? If you don't know how your business is protected from malware, hacking, DDoS, and other cyber threats, then it's imperative you work with a managed expert IT team if only to ensure that your business doesn't fall victim to these malicious cyber criminals.
With managed professional IT, you can receive reports and security logs that show your data is secure and being monitored at all times. Your business is protected 24 hours a day from these kinds of threats, and when working with an outsourced IT team, your service provider also provides emergency response and backup processes to ensure that your business never goes down.
Reimagine Your Business Technology with IT
Do you want your business to run faster and more fluidly? If you find yourself constantly wondering how to update certain software or whether your security is strong enough to rebuke DDoS attacks, then you should start thinking about what it would be like to have a modern business that's supported by 24/7 IT experts.
Some of the ways that dedicated IT services can help your business in the long-term include:
In today's remote business and work from home world, there are a lot of security holes due to cloud computing. Many businesses want to work from the cloud to make it easier to store and access digital data, but it's also vulnerable to nefarious groups that look for data breaches at every business.
With cloud computing, you can easily access your business systems, monitor your inventory, collaborate with your team, access and utilize data, and run various applications integral to your business operations.
For example, some business operations and processes could be automated, freeing up resources and improving productivity. However, you'll want a team of IT professionals to integrate these new systems seamlessly with your business operation and provide you with support so that your data is always protected.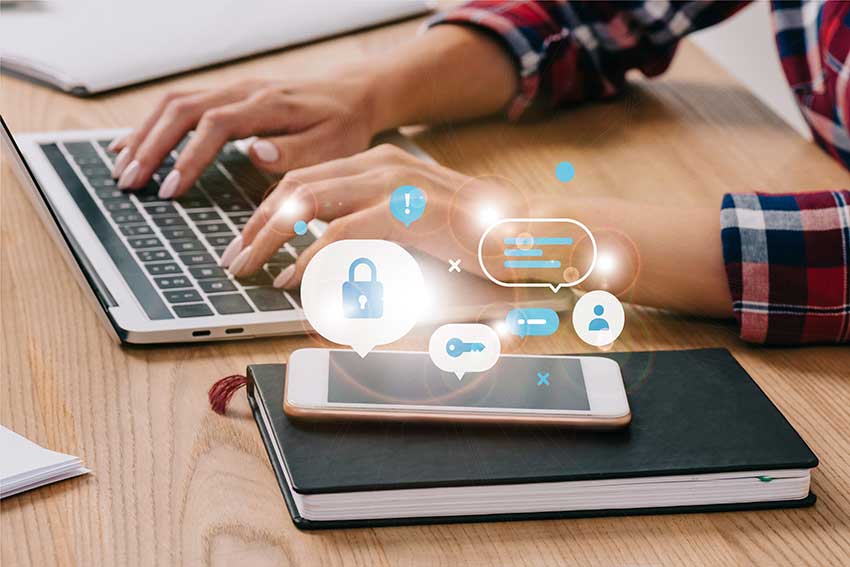 You never know who's watching your business and looking for vulnerable points in your system. With IT professional support, you can implement the latest security technology to prevent these threats from ever getting near your data and integral operation systems.
From malware to data breaches to DDoS attacks, your IT team monitors and prevents cyber threats from taking down your business. However, it's also about offering a plan to quickly back up and restore your business if there's a natural disaster or other catastrophe that tries to take down your system.
With managed expert IT services, your business has a team of tech heroes ready to fight back against these threats and ensure that your customer's data is safe as well.
Latest Industry Technology
Is there a new POS system you've wanted to implement in your store because of its capabilities for efficiency and sales? Perhaps, there's a new inventory management system or process management software that will help you lower labor costs and free up resources. An IT team could help you implement this technology to benefit your business and put you one step ahead of competitors.
Protect and Manage Your Website
Website administration is crucial to businesses running a website. Whether you have your own server or want to set up better hosting for more security and bandwidth, IT teams make it easy to implement new software and create a faster, more efficient website.
Organize Your Business Systems
You likely have thousands and thousands of files stored on your office computers. You may even have an intranet or business network that stores all of these files. Organizing and managing these files may seem like an impossible chore, but it isn't difficult at all for IT professionals.
IT experts can help you organize any essential files and data so that you can find it exactly when you need it. You can also set up a secure system to manage and access customer data, as well as sales profiles, payment information, and many other sensitive data points.
All businesses need database management and support to survive in this digital world. Otherwise, you could leave open vulnerabilities to hackers or even your competitors.
Support Your Customer Service and Sales Teams
Your customer service and sales operations also depend on dedicated IT professionals for telephony systems, CRM integration, and technical support. Solving tech challenges for your business doesn't have to take weeks. Instead, you can pick up the phone and talk to your managed professional IT team to resolve challenges within a fast time frame.
Does Your Business Need a Professional IT Team?
Many organizations look at security as just the firewall located on the computer or checking the router, but there's actually a different mindset when it comes to operating and setting up servers, networks, online applications, and security for your business.
It's important to work with a team who can isolate and protect your data assets, while also understanding how to implement systems and security to make it easy on your employees and customers. Their data also should be constantly monitored and protected from ransomware and even internal threats.
If you lack the in-house team to update your systems and prevent security threats, then you should consider talking to IT experts that are available to help you with every type of business technology solution.
Professional, 24/7 IT technical support is available for businesses in Fort Collins, Denver, and Boulder at a fraction of the cost for a full-time, in-house team. Our IT professionals can support your business by setting up streamlined networks, implementing the latest security software, and monitoring your business 24 hours a day.