Introduction
In today's technology-driven world, small and medium-sized businesses (SMBs) heavily rely on their IT infrastructure to operate efficiently and stay competitive. However, IT issues and problems can often arise, disrupting workflow, compromising security, and affecting overall productivity. That's where Pro-IS, a leading IT services and support company located in Fort Collins, Colorado, comes to the rescue. In this blog post, we will explore the most common IT issues & challenges faced by SMBs and how Pro-IS can provide tailored solutions to ensure smooth operations and maximize productivity.
Network and Connectivity Problems
Unreliable or slow network connections can cripple a business's productivity. Pro-IS understands the importance of a robust and stable network infrastructure. Their team of experts can assess and optimize your network to ensure seamless connectivity, minimizing downtime, and keeping your employees connected and productive.
Data Security and Cyber Threats
Data breaches and cyber threats pose significant risks to SMBs. Hackers are becoming increasingly sophisticated, targeting businesses of all sizes. Pro-IS specializes in implementing robust security measures to protect your valuable data, including firewalls, antivirus software, regular security updates, and employee training programs. With Pro-IS, you can rest assured that your sensitive information is safeguarded against potential threats.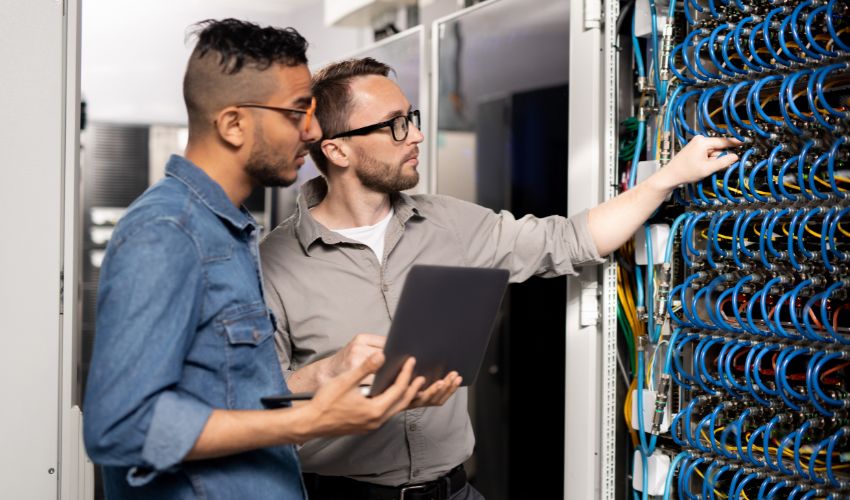 Data Backup and Recovery
Data loss can be disastrous for any business. Whether it's due to hardware failure, human error, or malicious attacks, the consequences can be severe. Pro-IS offers comprehensive data backup and recovery solutions tailored to your business needs. They will implement automated backup systems, ensuring that your data is securely stored and easily recoverable in the event of an unexpected data loss.
Software and Application Issues
Small to medium-sized businesses often rely on various software applications to streamline their operations. However, software compatibility issues, bugs, and outdated systems can hinder productivity. Pro-IS can assist you in identifying and resolving software-related problems, whether it's optimizing your existing software suite, recommending more efficient alternatives, or providing timely updates and patches.
Hardware and Equipment Failure
Hardware failures can lead to costly downtime and disruptions in business operations. Pro-IS has extensive experience in managing and maintaining hardware infrastructure, including servers, workstations, and network equipment. They can proactively monitor your systems, perform regular maintenance, and promptly address any hardware failures, ensuring minimal downtime and maximum uptime for your business.
IT Infrastructure Scalability
As your business grows, your IT infrastructure needs to scale accordingly. Pro-IS can help you design and implement a scalable IT infrastructure that can accommodate your evolving needs. Whether it's expanding storage capacity, upgrading servers, or integrating cloud-based solutions, Pro-IS will work closely with you to ensure that your IT environment supports your business growth and remains agile and efficient.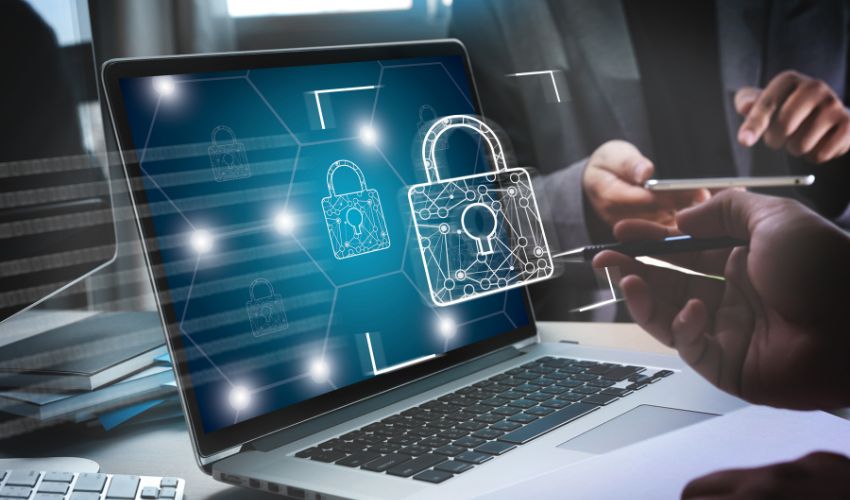 IT Consulting and Strategy
Navigating the rapidly evolving technology landscape can be challenging for SMBs. Pro-IS offers expert IT consulting services, providing strategic guidance and recommendations tailored to your business goals and budget. They will analyze your existing infrastructure, identify areas for improvement, and propose cost-effective solutions that align with your long-term IT strategy.
IT Support and Helpdesk Services
Timely IT support is crucial for minimizing disruptions and keeping your business running smoothly. Pro-IS offers comprehensive IT support and helpdesk services, with dedicated professionals ready to assist you with any IT issues, from simple inquiries to complex problem-solving. Their responsive and knowledgeable team will ensure that your IT concerns are addressed promptly, allowing you to focus on core business activities.
IT Issues Support for Business
For small to medium-sized businesses in Fort Collins, Boulder, Loveland, Denver, and across Colorado, Pro-IS is the trusted partner for all their IT needs. With their expertise in addressing the most common IT issues faced by SMBs, Pro-IS ensures that businesses can operate seamlessly, maximize productivity, and stay ahead of the competition.
From network and connectivity problems to data security, backup, and recovery, Pro-IS offers comprehensive solutions tailored to your specific requirements. Their proactive approach helps identify and resolve potential issues before they impact your business operations, minimizing downtime and optimizing efficiency.
With their extensive knowledge of software applications and hardware infrastructure, Pro-IS can address compatibility issues, provide updates and patches, and manage hardware failures to ensure uninterrupted workflow.
Moreover, Pro-IS understands the importance of scalability in a growing business. They assist in designing and implementing IT infrastructures that can accommodate expansion, leveraging cloud solutions and scalable resources to support your evolving needs.
As your trusted IT consultant, Pro-IS provides strategic guidance and recommendations to align your IT investments with your business goals. Their team of experts can analyze your existing infrastructure, identify areas for improvement, and propose cost-effective solutions that enhance efficiency and support your long-term IT strategy.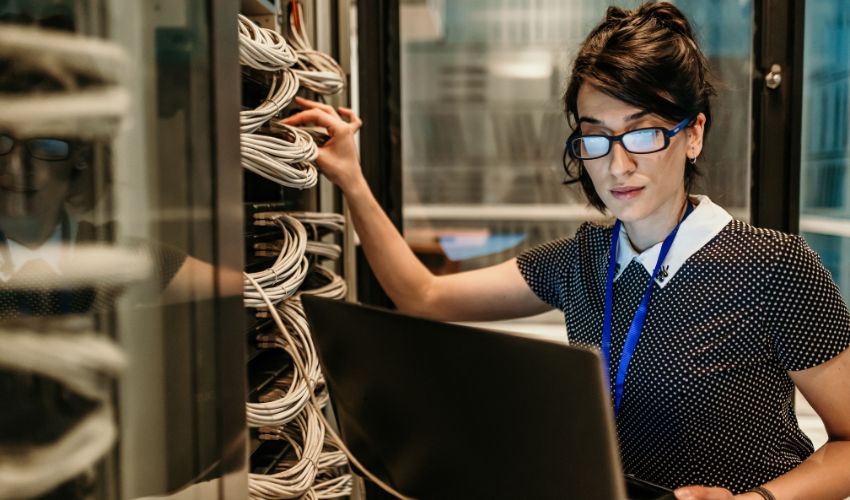 Pro-IS's dedication to exceptional customer service is exemplified through their IT support and helpdesk services. With a responsive and knowledgeable team, they offer prompt assistance, resolve issues efficiently, and provide ongoing support, allowing you to focus on your core business activities.
By partnering with Pro-IS, SMBs in Fort Collins, Boulder, Loveland, Denver, and throughout Colorado gain a competitive edge. They can rely on Pro-IS's expertise to overcome IT challenges, reduce risks, enhance security, and optimize their technology infrastructure.
Finally, with Pro-IS as your IT services and support provider, you can navigate the complex IT landscape with confidence. Their comprehensive range of services, personalized solutions, and commitment to excellence make them the ideal partner for small to medium-sized businesses in Fort Collins, Boulder, Loveland, Denver, and across Colorado. Embrace the power of reliable IT support, and let Pro-IS empower your business to thrive in the digital age. Contact Pro-IS today to unlock the full potential of your technology infrastructure.
If you are looking for a reliable and trusted IT partner in Boulder Co., look no further than Pro-IS. Our comprehensive Managed IT Support, Cyber Security, and IT services are designed to help you achieve your business objectives and stay ahead of the competition. Contact us today to learn more about how we can help your business thrive in today's technology-driven environment.